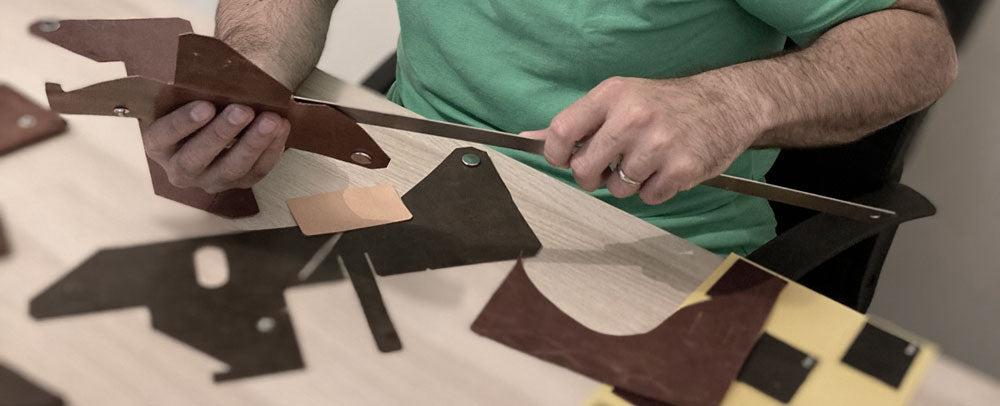 It starts with an idea, which transforms into many sketches and prototypes.
The Process
As a designer who is driven by obsession and a love for crafting timeless leather accessories, I have a process for creating each piece with care. My journey starts in my mind, where I imagine the idea and its potential before putting it down on paper. This way, I can quickly evaluate the basic shapes and functions of the design, and determine if it's worth pursuing further.
Next, I bring the design to life through sketches and prototypes. I first use thick paper stock to test the folds and locks and get a sense of how the design will work in real life. This not only saves material, but also helps me to fine-tune the design before bringing it to the next stage.
Using premium quality vegetable-tanned leather, each wallet and accessory is handcrafted with a focus on functionality, durability, and of course, style. I go through a rigorous testing process to make sure every design meets my high standards, so that each piece is not just stylish and durable, but also functional. The more you use them, the more unique they become, showcasing the natural properties of the leather and aging beautifully over time.